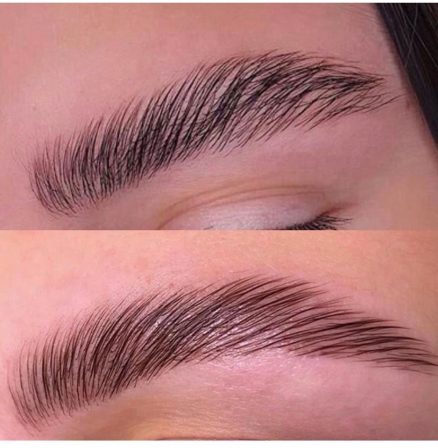 Do your lamination eyebrow yourself
Eyebrow lamination  !Simple process to implement, you can do it yourself or increase your beauty salon service
online course – include best product
now in promotion sale include full professional kit
to buy professional brow lamination kit only for 120$ press here
any question: Connect me via Whatsapp: 972-053-4208887 
how it is look? 
 The result looks like microblading
The difference is that it is without an invasive procedure
?How it work
To create perfect eyebrows yourself, use four formulas
 You will get perfect eyebrows, much thicker than normal.
It stays for 4-5 weeks
Easy and can do it to yourself.
?Did you like the idea
!magnificent
You get the kit home, after you receive it (7-14 days) you apply the process with me in the video tutorial on whatsapp\zoom Online.
Yes! They all succeed very easily
Practical training in English
What do you get in the kit?
Kit for at least 15 treatments
Material number 1- Straighten
Material number 2 – fixture
Material 3 – Keratin feed oil
Cleanser
Eyebrow laminated formula
Adhesive for eyebrow shaping
Brushes
Comb eyebrows
Micro brushes
All the highest quality product.
?Did you like the idea
Next Step: Secure Payment via PayPal at the following pay pal link